Russian military supply ship detected near Latvian waters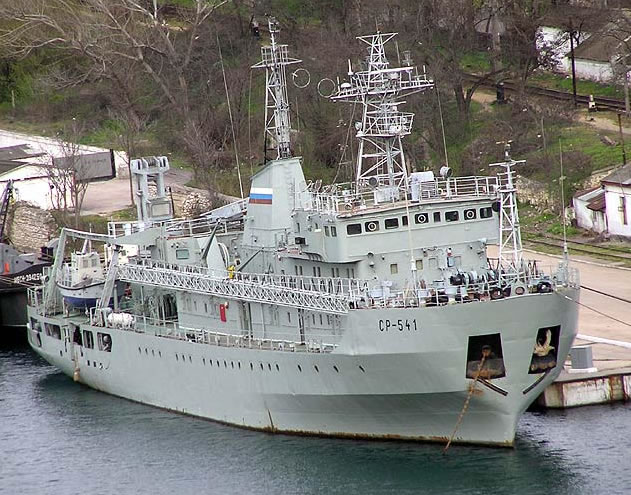 According to the Latvian National Armed Forces a Russian "Bereza"-class SR-936 military supply ship was detected about five nautical miles from Latvian territorial waters
According to the Latvian National Armed Forces a Russian ''Bereza''-class SR-936 military supply ship was detected about five nautical miles from Latvian territorial waters, says LETA news agency.
The activity of Russian military units near Latvia's border and in the country's exclusive economic zone has been high this year, and there have been cases of several military units being detected simultaneously recently.
Russian military units have been spotted 41 times near Latvian waters this year, according to information provided by the National Armed Forces. Russian military aircraft and ships were detected over 250 times near Latvia's border last year, including 50 cases of Russian warships approaching Latvia's borders.
Russian military aircraft usually operate with their automatic transponders turned off and without a flight plan, refusing to respond to civilian air traffic controllers and thus posing threat to civilian air traffic.
Published: 30.04.2015 Gatis Kristovskis, LETA