Nordic Chiefs of Defence discuss regional security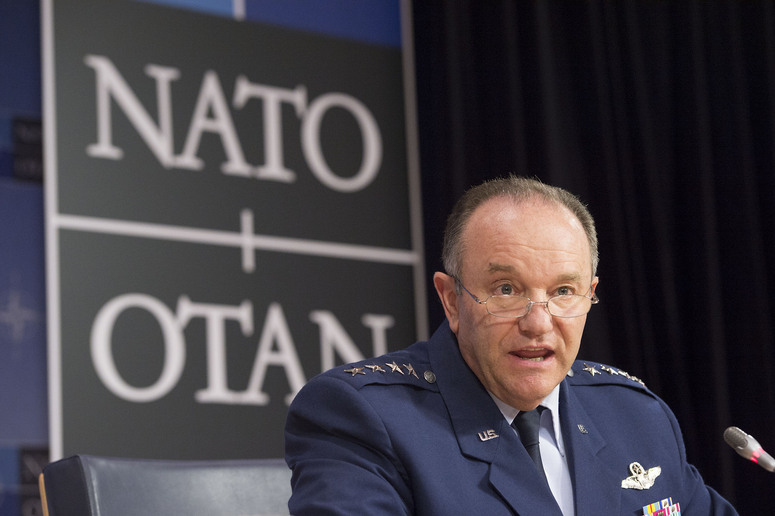 The Lithuanian Chief of Defence Major Gen. Jonas Vytautas Zukas held talks with the Commander of the US (and NATO) European Command Philip M. Breedlove
On the 27-28 May the Lithuanian Chief of Defence Major General Jonas Vytautas Zukas took part in the Nordic Chiefs of Defence meeting on Regional Security in the new European Security Environment in Copenhagen, Denmark. According to Ministry of National Defence, the Commander of the US European Command (EUCOM) and the Chiefs of Defence for Denmark, Estonia, Iceland, Latvia, Poland, Lithuania, Norway, Finland and Sweden met and discussed regional security and defence cooperation.
On 27 May the Lithuanian Chief of Defence held a bilateral talks session with the Commander of the US (and NATO) European Command Philip M. Breedlove and Chief of Defence of Denmark General Peter Bartram. Lithuania's chief of defence briefed General Philip M. Breedlove on the readiness of the Lithuanian Armed Forces for national defence, plans on strengthening existing capabilities, and discussed the support of NATO and US forces in Europe to Lithuania in case of a military aggression and coordination of defence plans.
At the bilateral talks General Breedlove underscored that defence plans, both of NATO and US forces in Europe and national, must be constantly reviewed to reflect the changes in security environment and to be coordinated together.
Danish and Lithuanian chiefs of defence exchanged views on the implementation of the NATO Readiness Action Plan, the planned input into the activities of the NATO Headquarters Multinational Corps Northeast in Poland, and perspectives of bilateral defence cooperation.
"Denmark is one of our closest regional partners significantly contributing to the enhancement of Lithuania's military capabilities. I used this opportunity to thank General Bartram for assigning the commander for the NATO Force Integration Unit that will be established in Lithuania, for continual active involvement in various military exercises held in Lithuania and for a significant input into the implementation of measures of deterrence," Major General Zukas said after the meeting with his Danish counterpart.
On the 28 May the meeting of the CHODs addressed ensuring regional stability, the readiness of their countries and the Alliance to counter hybrid threats, terrorism as a threat to regional security, and enhancement of regional cooperation. EUCOM representatives briefed the CHODs on the present and future contribution of the US Armed Forces to the measures of deterrence in Eastern Europe: status and plans for deployment of land, air and naval capabilities and exercise.
The event also paid considerable attention to the issues of OR corps (soldiers, sergeants and NCOs). The Master Sergeants of the Nordic armed forces after meeting in this format for the first time, established contacts, agreed to exchange information and experience more intensely in the future. Furthermore they discussed opportunities for improving qualification for non-officer ranks in the United States and with assistance from US instructors.
Karolis Broga
Photo Credit: NATO