Baltic Chiefs of Defence discuss Security situation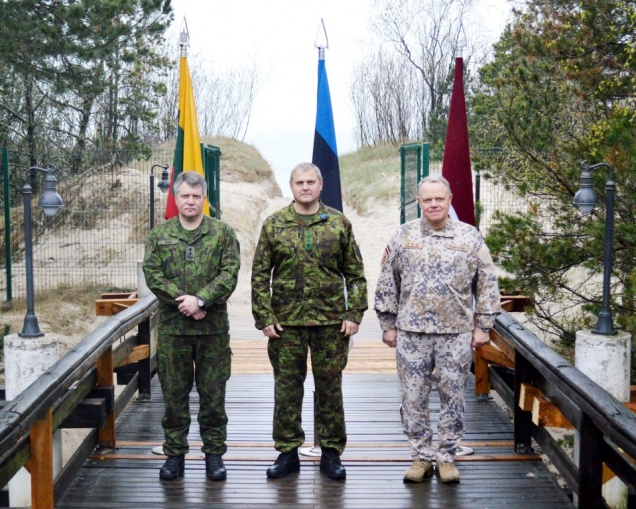 Chiefs of Defence of the three Baltic States discussed relevant issues of security and defence cooperation of the Baltic regionat a meeting in Palanga
On 27-28 April, Chiefs of Defence of the three Baltic States, Major General Jonas Vytautas Zukas (Lithuania), Lieutenant General Riho Terras (Estonia) and Lieutenant General Raimonds Graube (Latvia), discussed relevant issues of security and defence cooperation of the Baltic region at a meeting in Palanga, according to Lithuania's Armed Forces.
The security situation, cooperation of the Baltic States with Poland and the United States of America, the Baltic countries' participation in the NATO Multinational Corps Northeast in Szczecin, and the prospective contribution to the NATO Response Force in 2016, were addressed in the format known as the Baltic Military Committee.
The Baltic CHODs also focussed on perspectives of further tri-national defence cooperation, such as: the Baltic Naval Squadron BALTRON, the Baltic Air Surveillance Network and Control System BALTNET, and the project of the trilateral Baltic Battalion BALTFOR.
The Baltic chiefs of defence used to meet every six month until this year, and every 12 months from now on. Their most recent meeting was held in Latvia last November.
Photo Credit: Lithuanian Armed Forces, Sergeant A. Vitkauskas